Horsford Benefice: the Parishes of Horsford, Hevingham and Felthorpe.
Welcome to your parish church website! I hope you enjoy looking at the information on the Parishes of Horsford, Hevingham and Felthorpe.
It is with joy we are able to return to communal worship in Felthorpe and Horsford church buildings. There are still Government Restrictions in place which we need to follow as well as being mindful of the need to build confidence with being with others again in a church building and/or outside.
I hope you find the site helpful and informative with 'what's on', when the services are and events.
Please do ensure if you come into the buildings: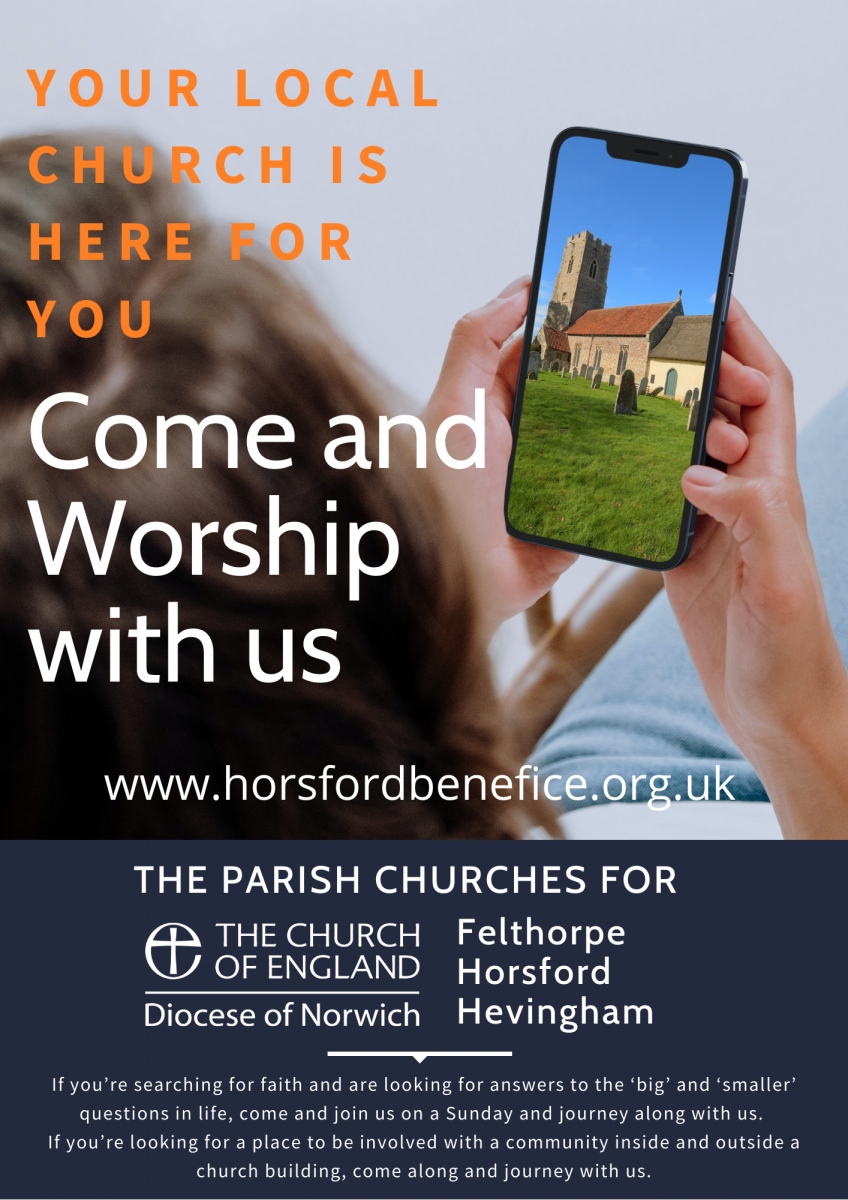 you wear a mask

use the QR Code for test and trace purposes, or sign in the note book with your name and contact details.

stay socially distant from anyone else in the building
Above all, I hope you find the church building a calm place to be.
Whether you are a visitor or have just moved into the area, do explore the website and come and explore our wonderful buildings and churchyards. If you come to any of our services, you'll find a warm welcome.

360 Step inside 'All Saints' for a virtual tour
Do contact me if we can be of any help or if you have any questions.
Revd Margaret McPhee
Rector of Horsford Benefice
01603 893108
revmargaretmcphee@gmail.com
---
---
Safeguarding
We believe that every human being is made in the image of God. It follows that we should honour everyone regardless of their age, capabilities, gender or ethnicity.
Protecting the vulnerable, whether adults or children, is a responsibility carried by all in Christian ministry; we cannot be satisfied until we are sure we have done all in our power to protect them from harm. Our churches must be a safe haven.
If you have any concerns please contact our Safeguarding Officer: Susan Jarvis phone 01603 279238
---
Church Facilities at Horsford and Felthorpe
All Saints Church, Horsford, and St. Margaret's, Felthorpe have the following facilties:
accessible Wheel chair accessible wc Toilet hearing Sound system coffee Refreshments
---
---