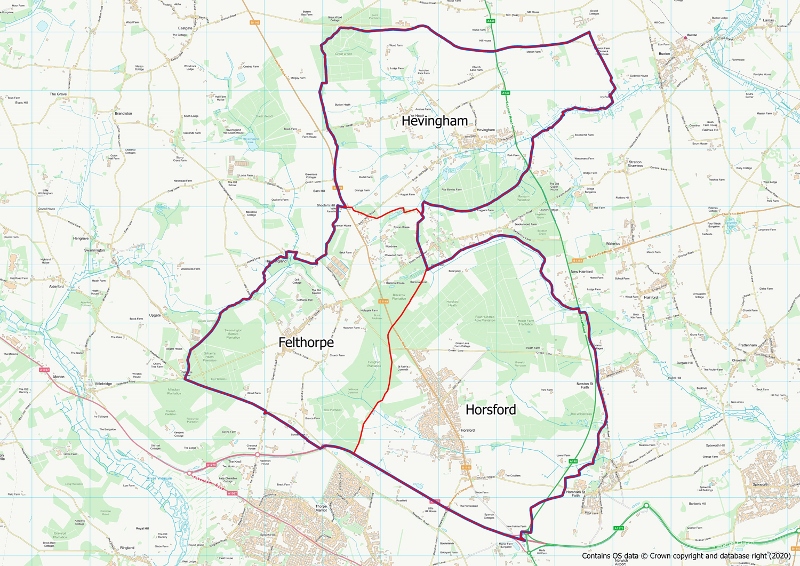 The Horsford Benefice is made up of three rural Parishes in Norfolk; Horsford, Felthorpe and Hevingham
covering about 14 square miles and a total population of approximately 6700 people.

Horsford is the largest Parish with 4,638 people resident and has the main church, 'All Saints'.

St. Margaret's Parish is at Felthorpe (788 residents) and St.Mary the Virgin and St. Botolph Parish is at Hevingham (1,353 residents).

Whichever of the churches you visit, you will be welcome, whether it will be to our services (each Sunday at least two of our churches or 10.30am mid week communion at Horsford), visiting our amazing medieval churches or wandering in the churchyard.

Our three churches are accessed by public footpaths; the visitor books in each church tell us just how many people do pop in.

Please help yourself to refreshments, take a break and there are loos in both Felthorpe and Horsford (and planning to have them in Hevingham as well!) so plan a break in your journey.

The Diocese of Norwich have produced Parish Maps and Parish Snapshot Profiles which highlight key features of the Parishes.