The churches in Horsford Benefice support the Horsford Helpers Food parcels.
Collections points for the 'Food Parcels' are in 'All Saints', Horsford, and 'St. Margaret's' Felthorpe.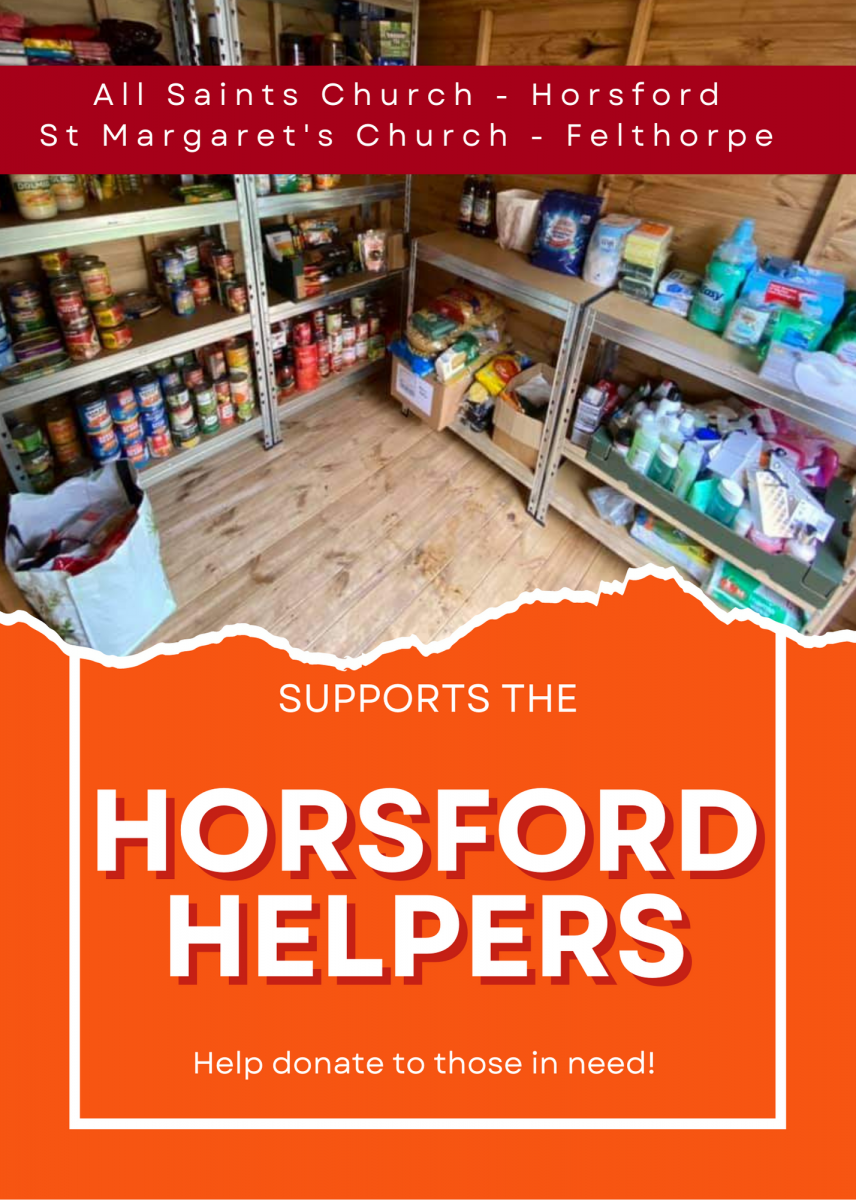 The 'Horsford Helpers' are an amazing team of volunteers in the villages of Horsford and Felthorpe supporting local families with food parcels and other practical help.